Aug

01

RSPB – SWOG Meeting 2022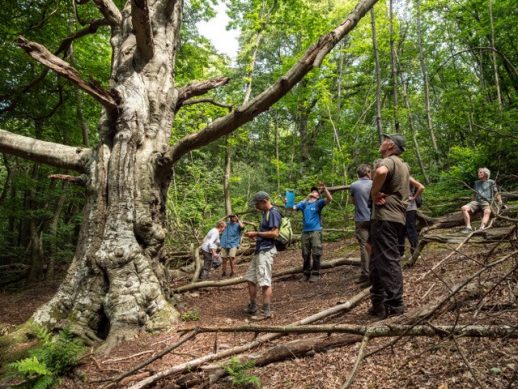 Update May 2022
We are rerunning this meeting as there were a lot of people who weren't able to make it last your due to the pandemic, I was one of them!  If you were too and would like to attend, please let me know. It will be taking place on the morning of July 30th, the nearest town is Battle in East Sussex, further details will be sent out nearer the time.  We have limited places so will run a reserve list if it is oversubscribed.
Please contact me at the address below to reserve a place(s).
This long awaited real life meeting took place last Friday led by RSPB warden Phil Henderson. Having waited so long for it to happen, it was disappointing that I was 'Pinged' the night before and had to stay home isolating. Fortunately Phil had everything covered, Keith and Sheila took some photos and Heather scribed a few words to describe the day. Many thanks to them and all that attended to make this an enjoyable event.
Many thanks to Phil for a really excellent guided walk around the RSPB reserve and for encouraging and answering so many questions.

Following a circular route, it was fascinating to see the various management techniques currently being put in place to increase and maintain the range of flora and fauna – newly created large scallops, wide rides with tiered vegetation, thinned and coppiced areas. The most intriguing of all is the attempt to speed up the creation of deadwood. Will the imaginative variety of human-induced wounds to selected mature trees successfully result in the speedier formation of rot-holes and crevices? Only time and monitoring will tell and we look forward to hopefully hearing updates on this exercise.

Phil eloquently but concisely explained the methods and reasoning behind the very active management of the site and the involvement of teams of local volunteers. The latter had been busy pulling and stacking bracken and transferring green hay from one area to another – more experiments!

What a treat! Perfect weather, a group of smiling, unmasked, like-minded people to talk to and a beautiful wood to walk around that we hadn't visited before.

Heather & Rod
Please let us know if you would like to host a meeting or you have any ideas to theme a meeting on.
Rich
[email protected]