May

03

Sarah Walters
We received news of the death of Sarah Walters with great sadness on 8 April. Sarah was a dedicated and inspirational woodland owner, who managed Alvecote Wood in Warwickshire with her husband Stephen Briggs. For several years, from 2010–13, she produced the SWOG newsletter.
Sarah was incredibly knowledgeable about so many woodland matters, from conservation to planning legislation, to the fine details of species ID. Via the SWOG forum and latterly the SWOG Facebook page, she provided fellow owners with sage advice and shared her expertise and experiences with great kindness.
Sarah was also a very talented photographer and the pages of her blog and website were a visual treat.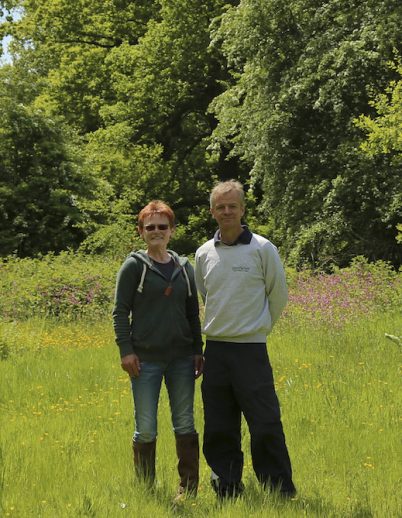 Sarah and Stephen purchased their 11-acre ancient semi-natural woodland in 2007 and set about restoring it. In 2010 they acquired a further nine acres and, planted with native broadleaf trees as well as a wildflower meadow and pond, this area become Betty's Wood.
Sarah and Stephen have achieved so much at Alvecote and have been immensely generous in sharing their woodland with local community groups, holding regular open days throughout the summer months, and hosting various workshops. (They hosted a SWOG meeting in 2011.) Sarah documented all their activities via their website and blog pages. Their hard work was recognised by the Royal Forestry Society twice: in 2013 Alvecote Wood won the Excellence in Forestry Small Woodlands Award, and the following year was awarded the Best of England Small Woodlands Award. The same year, Alvecote was the first small wood to become a registered Grown in Britain license holder.
Woodlands were just one part of Sarah's purposeful and very busy life. She took early retirement from her work as a doctor, having worked for many years to improve the treatment of cystic fibrosis patients, and was awarded an OBE for services to medicine in 2004. A CF patient all her life, she did not allow her condition to hold her back and was delighted when she gained her chainsaw tickets in 2013.
All of us at SWOG will miss both her passion for woodlands and enthusiastic guidance. We send our condolences to her husband Stephen Briggs.